PLEASE TELL ME MEN DON'T THINK THIS IS A GOOD IDEA? I had this column on the blog yesterday but didn't talk about it. Jared the jewelry store is in search of a new market and they've decided this is it:
No. Just no. The column I linked to above does a great job explaining some of the points I am going to share, but it doesn't go far enough. I'll explain why this is one area where we do not need full equality as far as I am concerned.
DENVER WANTS TO NORMALIZE HEROIN AND METH USE And oddly, there are some aspects of this I support I just want to be honest about what this is. The Denver City Council last night voted to open a city sanctioned shooting gallery where addicts can shoot illegal drugs with the supervision of medical personnel. After my initial horror wore off I did some research into other places with these injection sites. Here is what I've found in my cursory searches. They do reduce the number of overdose deaths in the immediate vicinity. They increase the health of addicts by urging them to seek medical attention to skin wounds and other nasty side effects of being an addict. They reduce the amount of HIV and Hepatitis among users. They are used on occasionally and many addicts say it's too much of a hassle to bother going there so it ends up being the same people using it all the time. If there is open drug use before the center goes in it will continue. But let's be real. This DOES normalize heroin and cocaine and meth usage to the extent that the City is going to provide a place for people to use illegal drugs. It WILL bring a certain type of addict to Denver because of the perception that it's cool here. It really doesn't end up with that many people getting treatment for addiction. But we'll find out, won't we? The Denver City Council has to get the Legislature's permission to move forward and since Dems control everything now I expect them to get it.
WHICH WORDS ARE THE FUNNIEST? If you don't know, there's a study for it. Two scientists did what appears to be a pretty big study on which words are the funniest. Not the meaning, just the words. Check it out here.
WHAT'S REALLY GOING ON IN HONDURAS? This column is truly the best thing I've read in a LONG time about the current migrant caravan from Honduras. It was written by a missionary who lives in Honduras but lest you think it's entirely anecdotal, he includes multiple links to studies and whatnot. The short story is that these "refugees" aren't fleeing violence for the most part, they are fleeing poverty.
TODAY'S FUN UPDATE FROM THE BORDER Is courtesy of MSNBC who found out the hard way that just because the anchor wants these immigrants to be made up of the Virgin Mary and her children doesn't make it true. Check this out.
Mostly men. That's weird. Then there's this.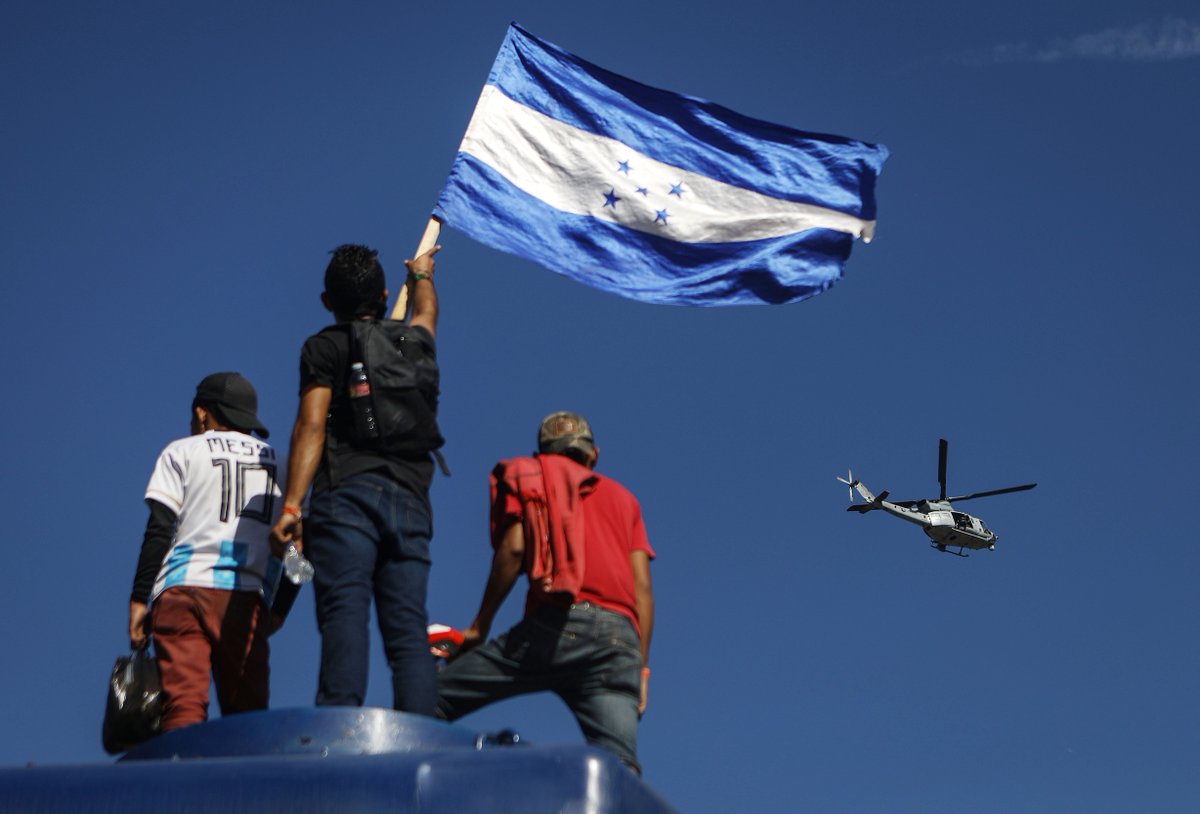 Or this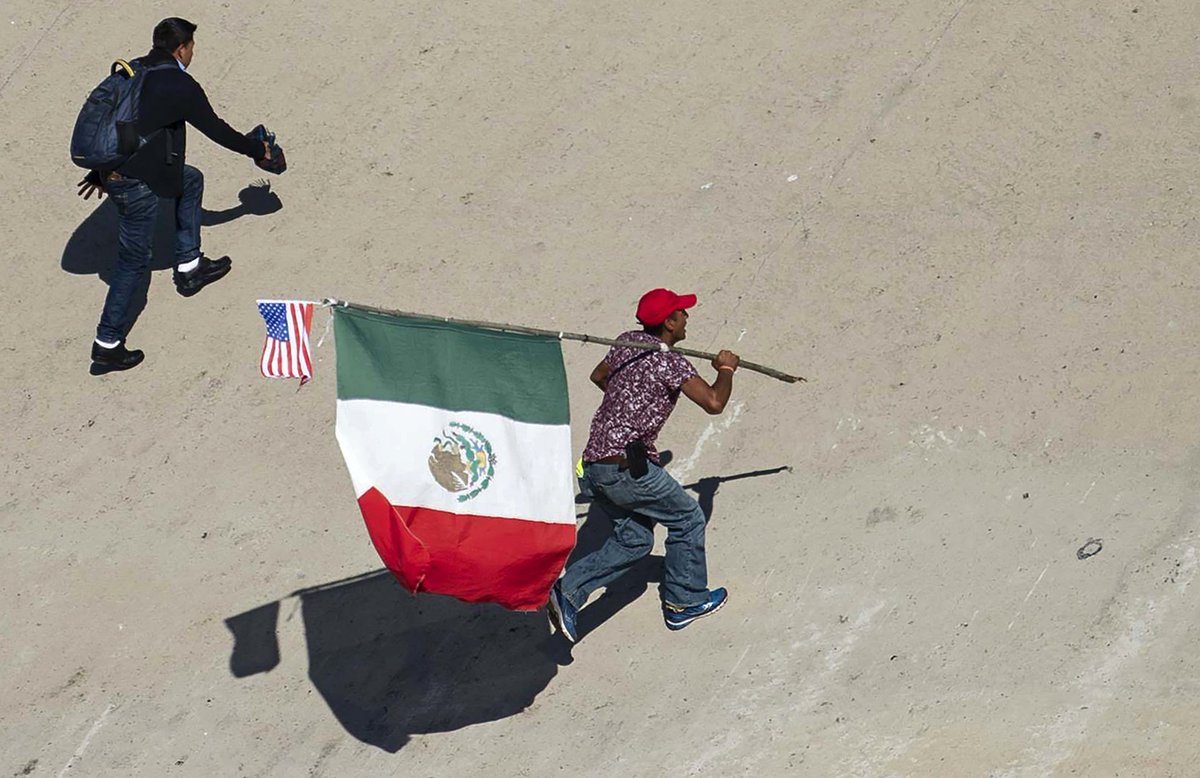 The Daily Caller's Benny Johnson made this handy video to remind CNN's Jim Acosta that he should stick to journalism.
We'll see how this whole mess ends up.
SEE? I TOLD YOU BETO WAS RUNNING IN 2020 The days of being coy about running for President are long gone (I'm talking to you Hick) and I said yesterday when I shared Beto O'Rourke's column about the migrant caravan that he was running. Now he's not ruling out the possibility of a run. This totally screws Hick by the way, as Beto fills the "really nice and friendly white guy" box better than Hick does. And he's already proven he can fundraise. Here are my predicted Democrat candidates as of now:
Kamala Harris
Corey Booker
John Hickenlooper
Beto O'Rourke
Joe Biden
Hillary Clinton (oh please god let it be her)
We'll see how well I do as time moves on.
WHY ARE WE SO DEPRESSED IN DENVER? This is a troubling story about the high levels of depression we see in Denver. According to this Colorado Sun story, one in eight Denverites has had signs of clinical depression in the past year. Most are not getting help. Why is this number so high? Of course I have a theory and it has to do with religion and our lack of it. Recent studies on religion and depression show that "spiritual but not religious" people are more prone to depression (here's another round up of studies that say the same thing) and we here in Colorado rank near the bottom of the nation in weekly church attendance. I'm not saying God can solve all your problems but He can help with a whole bunch of them.
I LOVE THE WHITE HOUSE CHRISTMAS DECORATIONS And it's really sad to me that people have to be ugly to Melania because they hate Trump. I love the decorations Michelle Obama unveiled too because I'm not a heartless horrible Grinch Twitter troll. I hope those people get coal in their stockings. Here is the First Lady showing off the People's House.
MAYBE IF OBAMA HAD FOLLOWED THROUGH ON THIS PROMISE GM WOULD BE IN BETTER SHAPE As the news broke that GM is shuttering multiple factories in the US we find out that Obama reneged on his promise to buy a Chevy Volt. And now the car is dead. IT'S ALL OBAMA'S FAULT.