Rockies Hammer Cubs, 9-1, For Seventh Straight Win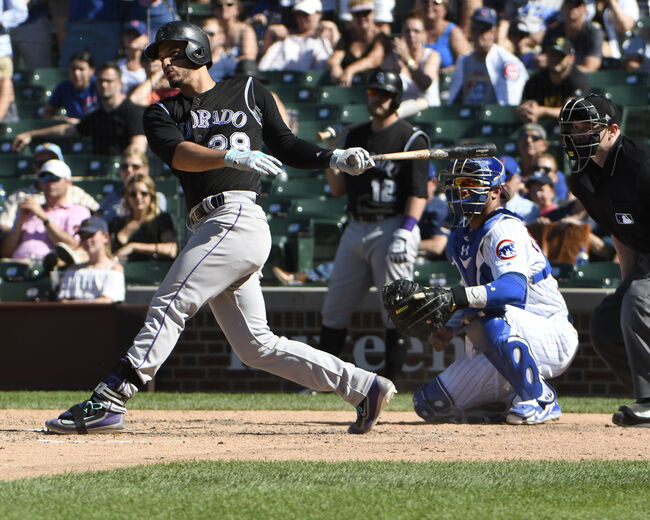 Rockies third baseman Nolan Arenado rips a three-run double in the ninth inning of Saturday's win - Photo: David Banks/Getty Images
They keep rolling. They keep winning.
The Colorado Rockies won their seventh straight game, a 9-1 decision of the Chicago Cubs on Saturday at Wrigley Field. It is the Rockies' longest winning streak since 2011.
The Rockies broke the game open with a five-run ninth inning. Nolan Arenado came through with a three-run double. Mark Reynolds had four hits, including a home run and a double, and two RBIs.
Right-hander Jeff Hoffman remained unbeaten at 4-0 and turned in his third consecutive solid start. Hoffman gave up one run on four hits over 6-and-a-third innings. He walked one and struck out eight.
The Rockies will go for the sweep of the four-game series on Sunday at 11:45 a.m. MDT on KOA NewsRadio 850 AM and 94.1 FM.
HIGHLIGHTS AND MORE ON SATURDAY'S ROCKIES WIN HERE
KOA NewsRadio Voice of the Rockies Jerry Schemmel spoke with Rockies outfielder Charlie Blackmon after the game.
Postgame comments from Rockies pitcher Jeff Hoffman.
Postgame comments from Rockies manager Bud Black.