Omarosa Claims Trump Was Recorded Making Racist Statements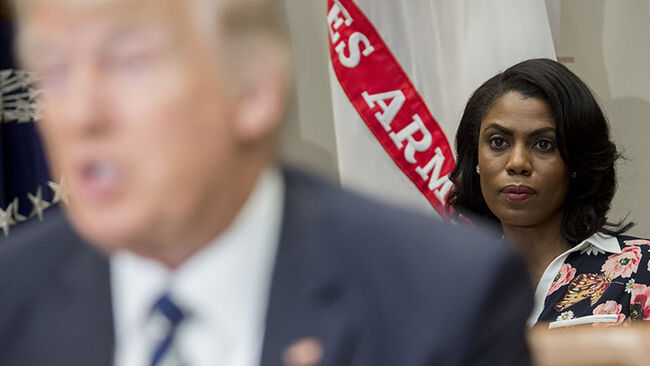 A new book written by former White House aide Omarosa Manigault-Newman claims that there are tapes of President Donald Trump using racial slurs during his time as the host of The Apprentice. Manigault-Newman's book, Unhinged, claims that Trump routinely used racial slurs and was a bigot and misogynist, according to excerpts published by The Guardian.
At the time, she writes, she felt a "growing realization that Donald Trump was indeed a racist, a bigot and a misogynist. My certainty about the N-word tape and his frequent uses of that word were the top of a high mountain of truly appalling things I'd experienced with him, during the last two years in particular."
She claims that she never heard Trump use the racial slur, but was told about what was on the tape by three separate people.
"By that point, three sources in three separate conversations had described the contents of this tape. They all told me that President Trump hadn't just dropped a single N-word bomb. He'd said it multiple times throughout the show's taping during off-camera outtakes, particularly during the first season of The Apprentice."
The White House responded to the upcoming book saying that it is "riddled with lies." White House Press Secretary Sarah Sanders issued a statement blasting the "disgruntled former White House employee" for attempting "to profit off these false attacks."
"Instead of telling the truth about all the good President Trump and his administration are doing to make America safe, and prosperous, this book is riddled with lies and false accusations."
The Washington Post reported that the White House had offered Omarosa $15,000 per month to keep quiet about her time working for the Trump administration, but she refused.
The book is expected to hit shelves on August 14th.
Photo: Getty Images